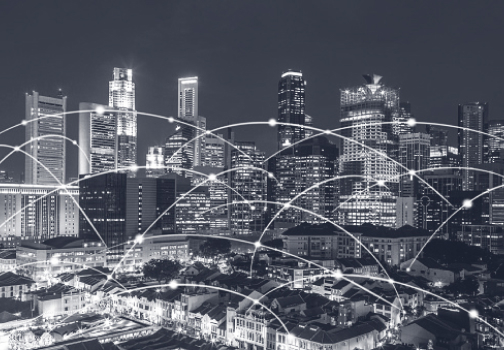 Bringing Net-Zero Within Reach
Low carbon, high
efficiency heating
and cooling
To overcome one of the world's most important net-zero challenges, we're building forward thinking, area-focused, and campus-based low carbon heating and cooling systems.
The New Net Normal
Innovating Toward Net Zero Energy
HCE's direct affiliation with its shareholder, the City of Hamilton, provides an inherent understanding of municipal processes and policies.
HCE is uniquely positioned to design and operate an innovative mix of services targeted towards turnkey solutions. We design, finance and operate thermal energy supply to all types of buildings (new and old) – integrating local, low carbon/renewable energy sources (energy sharing, geo-exchange, solar thermal, sewer heat, biomass and industrial waste heat) in order to achieve cost savings and large scale GHG emission reductions.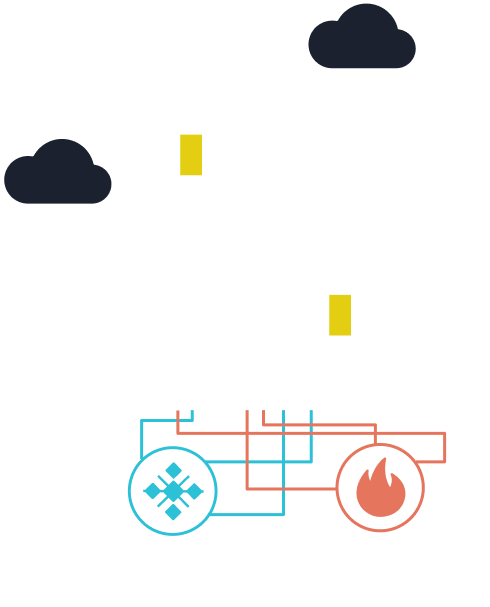 Low Carbon High Efficiency Building Heating and Cooling
Sustainable offerings for in-building heating and cooling that provide a comprehensive, flexible, and low carbon solution that leverages various renewable energy sources to meet specific heating needs.
Residual Heat Recovery
Air Source Heat Pumps
Geothermal Exchange
Solar Thermal
Working collaboratively with building developers and owners to ensure heating and cooling optimization for premise and campus-based building projects.
Envision – Design – Build – Operate – Maintain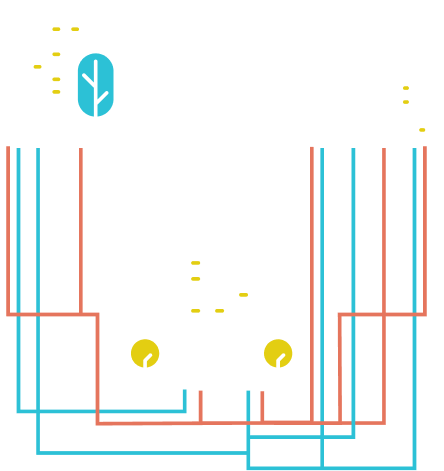 District Energy
HCE's district energy systems produce hot water at
its central plant. The water is then piped
underground to individual buildings for heating and
cooling. District heating is reliable, green and is a
cost-effective investment for both the environment
and business.  HCE's compact, maintenance free heat
exchangers replace on premise boilers, saving
customers space and seamlessly work with the
building's existing heating system.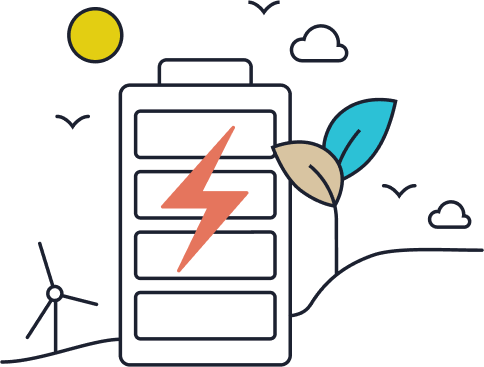 Renewable Energy Services
HCE delivers energy services that integrate innovative, green and renewable technologies such as geo-thermal exchange and solar thermal systems. HCE has designed, installed, and now operates hybrid energy systems that harnesses existing boilers, chillers, pumps and cooling towers together with solar thermal and geo exchange technologies.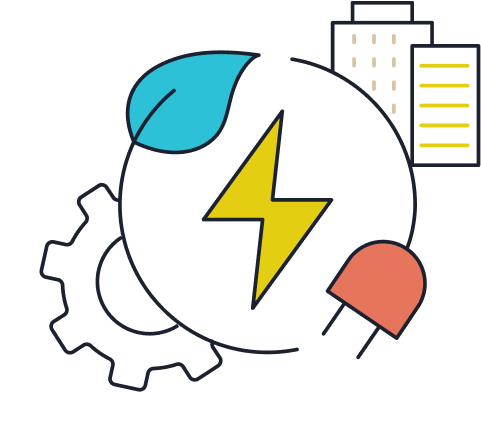 Operations and Maintenance
HCE is a single source energy service provider, efficiently generating and supplying clean low carbon thermal energy to commercial, residential, municipal and institutional buildings throughout Hamilton.
Operations, Administration and Maintenance – Thermal Energy Systems
Demand Side Management
IoT based Building Management
Systems Energy Harvesting